Hey everybody!
We are excited to introduce a new series on our blog: A summer of science: real stories from a lizard lab. The goal of this series is to give you a peek into what it's really like to be a college student doing research, and of course, to tell you the fun things we learn about lizards! Over the next few months you will meet the summer gang, hear their stories, see their pictures, and watch awesome videos.
So, who's working in the Lizard Lab this summer?
Adam: Adam is a college junior, and he's been working in the lab for over a year. Last summer, Adam traveled to the Dominican Republic to catch lizards and to learn how lizards behave. This summer, Adam is studying neuromuscular junctions (we call them NMJs) in lizard muscle cells. NMJs are the places that nerve cells connect to muscle cells, so understanding NMJs helps us understand how the brain sends messages to muscles. (In other words, NMJs are what allows you to move!) Adam has worked very hard to learn all he can about NMJs and how to find them – nobody else in the lab can do this as well as Adam can! When he's not studying lizard muscles, Adam is in the gym working on making his own muscles bigger.
Hannah: Hannah is a junior, and while she mostly studies neuroscience, she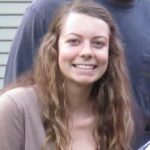 also loves art, math, chemistry, and biology! This is Hannah's first summer as a lizard labbie, and she's working on a project looking at the structures that help male lizards make sperm and reproduce. To do this, she's going to be spending a lot of time looking under a microscope at cells, measuring how cells from different lizard species are different.
Miguel: Miguel is a college senior. Like Adam, he's worked in the lab for a year,
and he studied lizards in the Dominican Republic last summer. Miguel is working to understand how lizard brains and muscles interact with testosterone, a hormone that makes male lizards act like male lizards. To do this work, Miguel has to measure the molecules that detect testosterone in cells, so he combines chemistry and molecular biology to understand lizard behavior. Miguel also loves math and computers, he plays the trombone in our university's jazz band, and he's a great photographer.
Amy: Amy is the newest member of the lizard lab! She's a college sophomore, and she just started working in the lizard lab one month ago. Since Amy is brand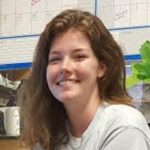 new, she's still learning her way around the lab, but she'll have her own project very soon! Amy loves art and Marvel super heroes. She also loves to read, especially when it comes to science fiction!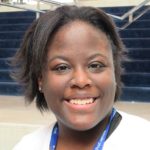 Faith: Faith is a junior, and even though she's worked in the Lizard Lab for the last year, she's not here right now – she's away learning about medical school!  But, she'll be back in the lab in July. When she returns, she will be studying how muscle cells do their job. Some muscle cells contract quickly and are very strong, but others contract slowly and are weaker. A combination of these different types of muscle cells works best in most muscles.  Faith will be using information on how lizards use their muscles, along with chemical stains to identify the different types of muscle cells, to learn how muscle cell types help lizards behave. Faith also loves to sing, and she's writing a book!
Brittney: Brittney (that's me!) has been working as a research technician in the Lizard Lab for two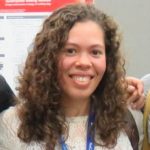 years. Being a research technician (we call this a "tech" for short) is a big job. As a tech, Brittney has many responsibilities, including measuring lizard cells under a microscope, catching and watching lizards in the field, making sure the lab is a safe place to work, and helping the college students learn how to collect their data. Brittney sums up her job like this: "I do everything in the lab…if I wasn't around, the lab may literally fall apart!" (Her boss, Michele, agrees!!) This summer Brittney is going to continue her work on color change to better understand why green anole lizards change colors.
We can't wait to tell you all about our summer adventures!!